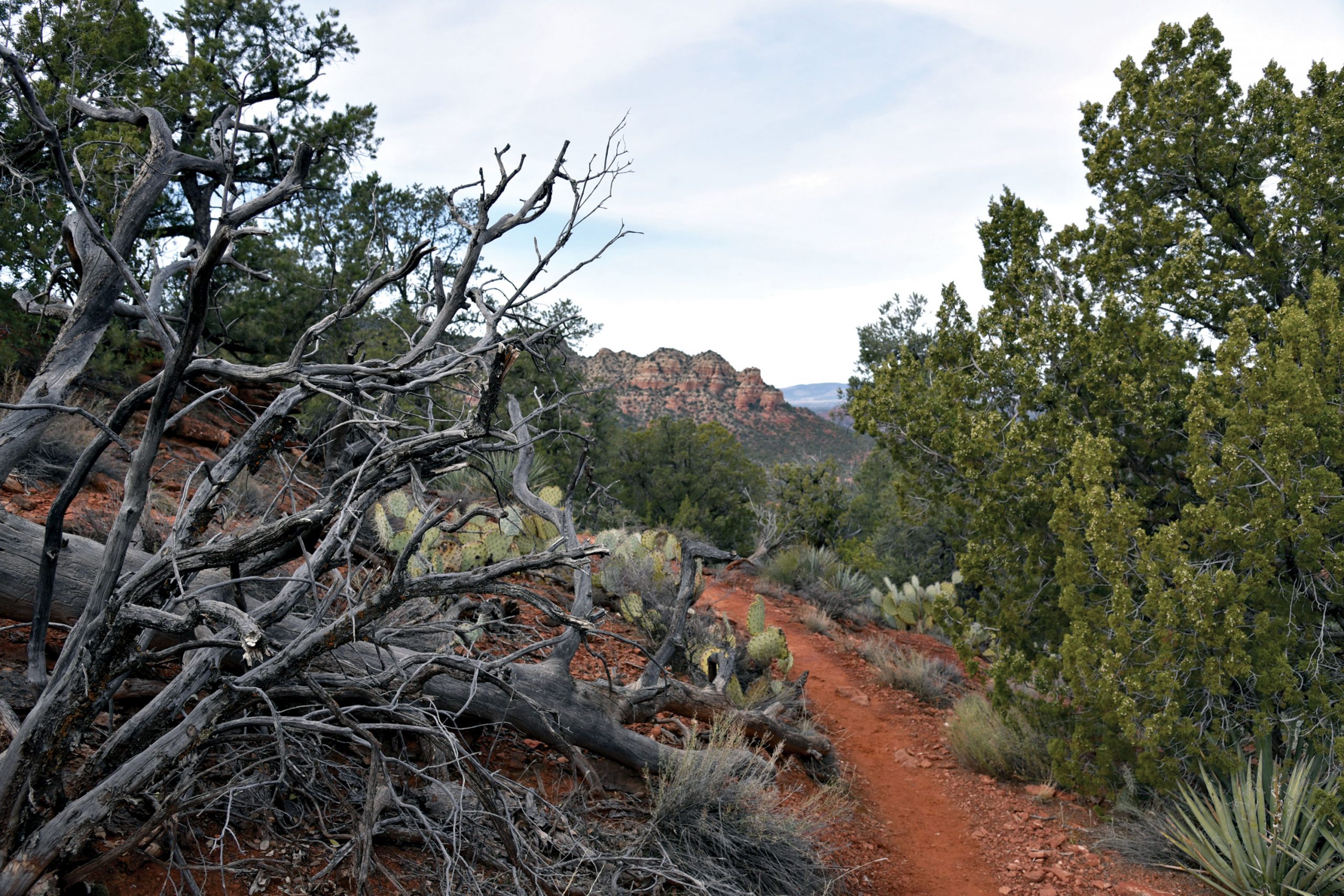 Transept Trail
Drive Time from the Valley: 98 minutes
Even the peaceful karmic haze that presides over springtime in Sedona can't totally mitigate the buzzkill of big hiking crowds. Drawn by the promise of balmy breezes, peaceful vistas, wildflower mania and miles of easy-access trails, visiting hikers instead encounter loud, elbow-to-elbow mobs and bumper-bruising parking conundrums at popular trailheads. This is the new reality of hiking in what is often touted as one of the world's most beautiful places. It is beautiful. But now, you have to go in the back door to cash in on the promise.
Recently realigned and adopted into the Coconino National Forest menu of Red Rock Country routes, the Transept Trail maintains its outlaw groove. It's more difficult and exposed to precipitous drop-offs than other area hikes. Also, it's not conveniently located and there's limited parking at the tiny trailhead with few overflow options.
Unlike most Sedona trails that have optional shortcuts, this 6.4-mile round-trip trail – which traces the slopes below the Seven Warriors ridgeline west of Bell Rock in the Town of Oak Creek – has only one, and it's located at a 4,570-foot landing where it intersects with the equally queasy Hiline Trail.
By the time you pass the hike's signature Mayan Maiden rock formation a half-mile in, you must commit or quit. Beyond the Maiden, the going turns rocky, narrow and steep, with no way out except to turn back.
Directions/Info: sedonaredrocktrails.org/ROGS/HilineTransept.pdf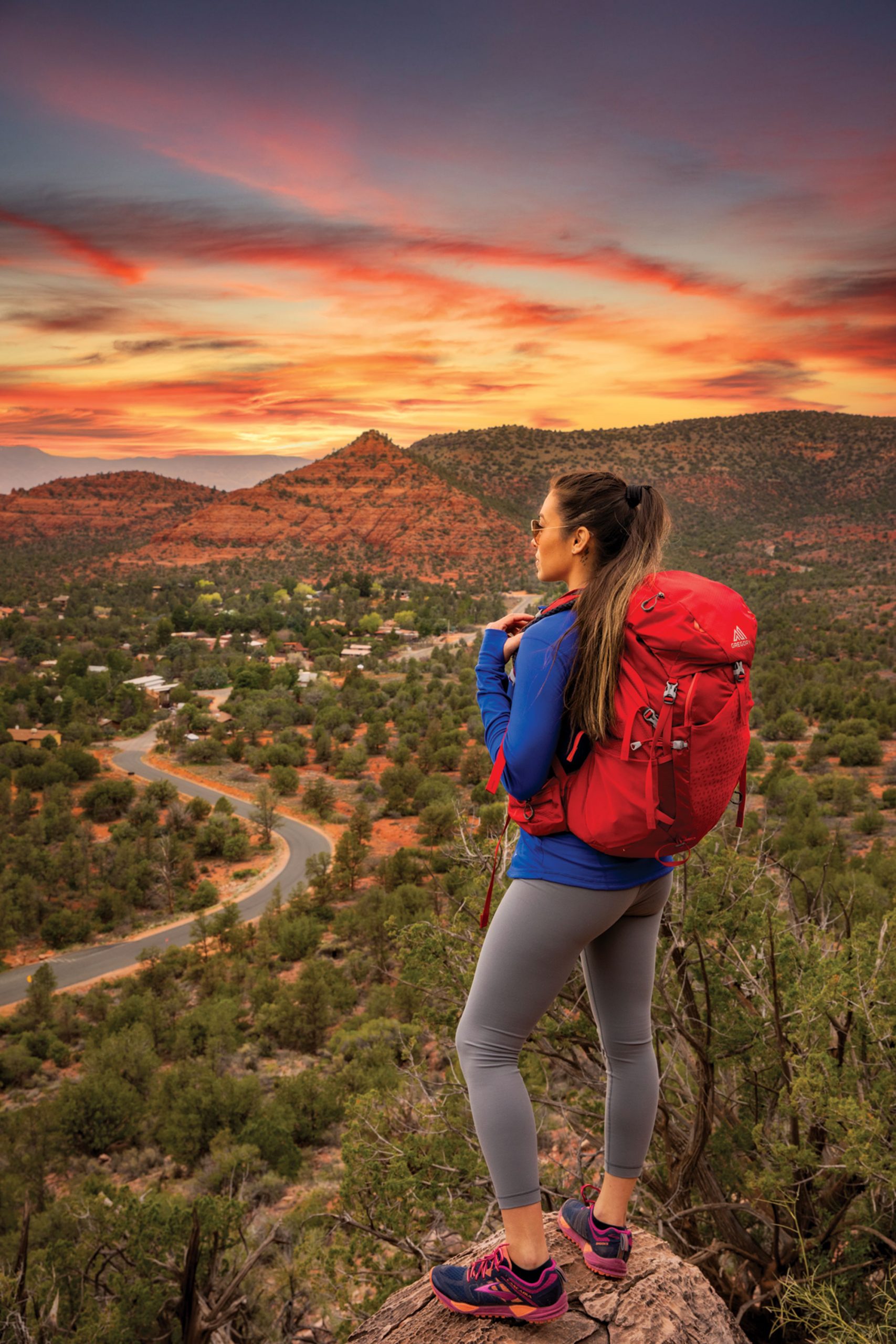 Sketch-Ridge Loop
Drive Time from the Valley: 116 minutes
Tucked into a hilly parcel of thorny high desert in southwest Sedona, the Sketch-Ridge Loop is an easy-to-follow circuit with some mild challenges and panoramic views of the leafy Oak Creek corridor, and several iconic landforms including the majestic Sedona Pyramid Mountain. The undulating 4-mile route uses two of the newest trails in the Carroll Canyon system, both of which meander among the gullies and ocotillo-cluttered plateaus beneath Table Top Mountain, which is home to the Sedona Airport.
Lots of dips and climbs on slickrock contours that move between 3,996 and 4,422 feet with a few sections of edgy exposure require attention and good balance. To that end, a hiking stick comes in handy for descents on loose rock. A barely-there trailhead on Chavez Ranch Road that sees little action makes for a perfect access point for those who want to ditch the crowds.
Directions/Info: fs.usda.gov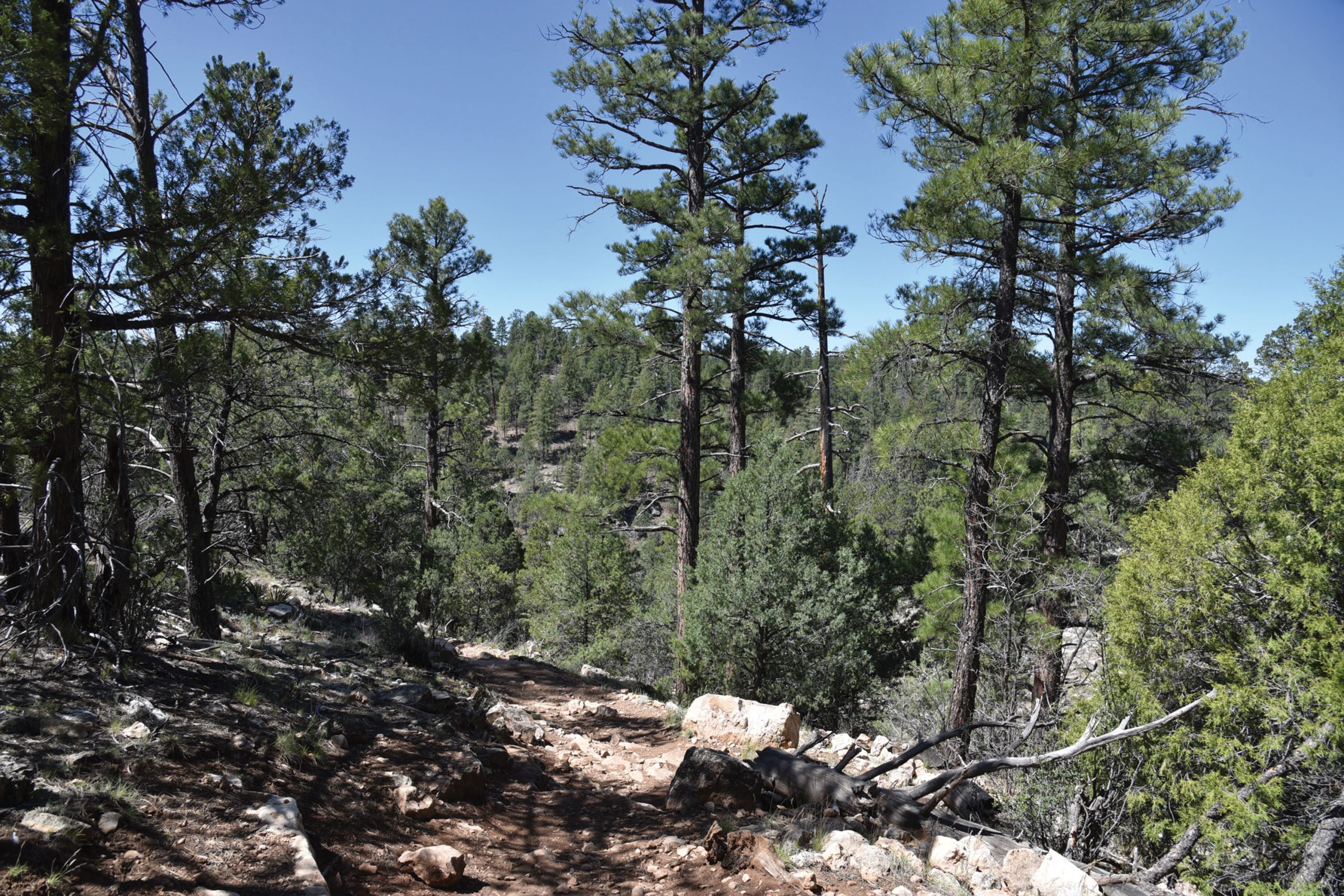 Walnut Canyon
Drive Time from the Valley: 136 minutes
Arizona Trail Walnut Canyon Passage 31 runs for 17.9 miles between Marshall Lake and Interstate 40 southeast of Flagstaff. Because it's one of the shorter of the 43 passages that make up the 800-mile, state-traversing route, strong hikers can complete the moderate-rated hike – which wanders through forests and high-country meadows near Walnut Canyon – in a day.
However, if you're in the mood for a more leisurely jaunt, park at a dusty lot on Old Walnut Canyon Road where the trail crosses the dirt track and heads uphill into a landscape defined by scoured limestone outcroppings, culminating at two jaw-dropping vista points. It's a 4.8-mile round-trip hike to the first overlook and 7.8 miles round trip to the second. This moderate trek in Coconino National Forest hovers at a comfortable 6,613 to 6,920 feet in elevation and links wildflower grasslands, pine-oak woodlands, and a dip into a tapered canyon before revealing the spur paths that lead to ledges that overlook the feral backyard of Walnut Canyon National Monument, a 3,600-acre site with archaeological cliff dwellings.
Directions/Info: aztrail.org/explore/passages/passage-31-walnut-canyon/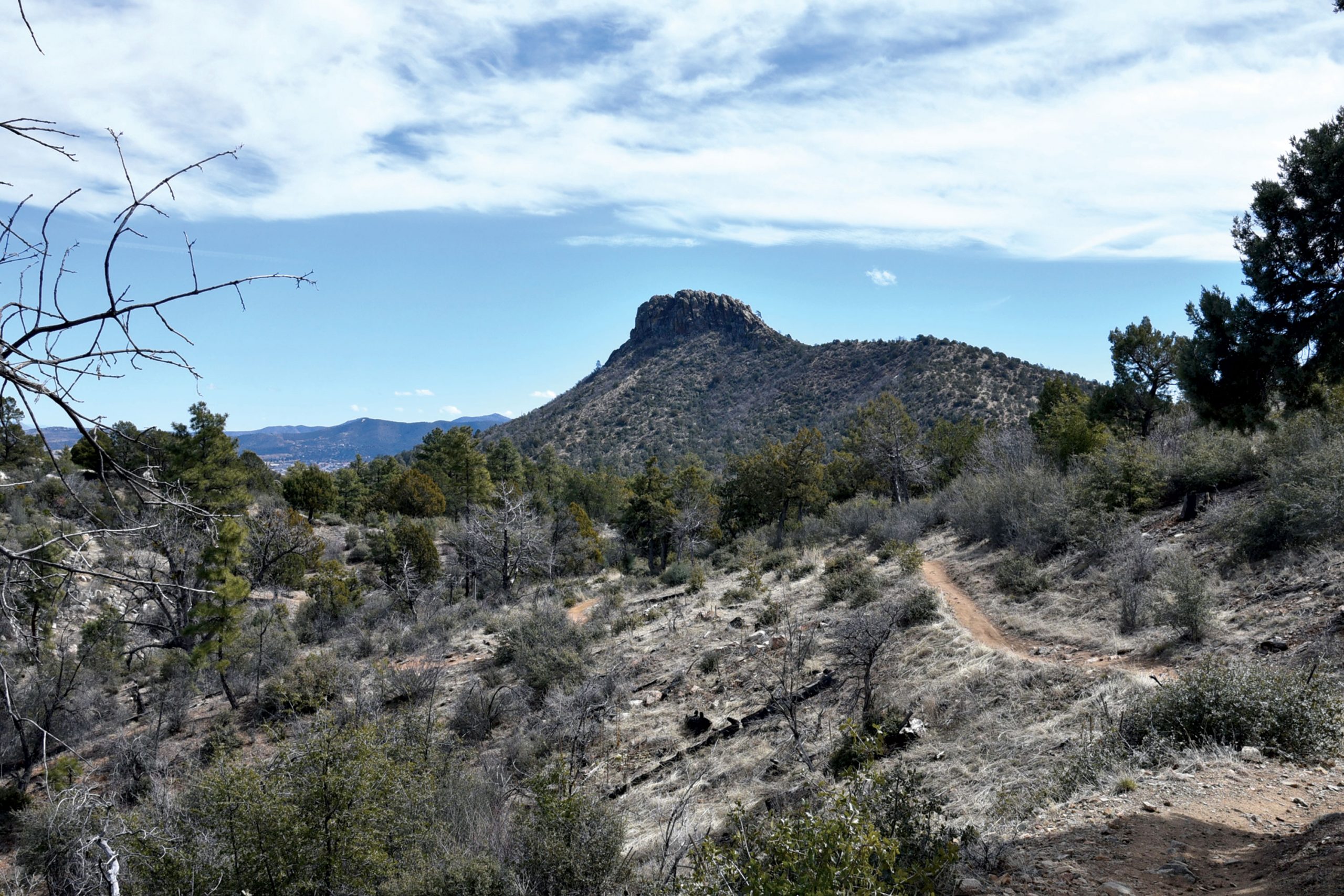 Firewater Loop
Drive Time from the Valley: 112 minutes
With its stimulating blend of water, far-reaching vistas, historic artifacts and several biozones, the Firewater Loop is off the beaten path but still an approachable tour of the Spence Basin network of newer trails in Prescott National Forest.
The 5.3-mile, moderate-rated loop that ranges from 5,614 to 6,010 feet in elevation uses West Trail No. 318 (which is also part of the Prescott Circle Trail), Javelina Trail No. 332 and Firewater Trail No. 325 to explore woodsy terrain around the South Fork of Willow Creek. The route entertains both the body and mind with deep canyon crawls, heady high points, ruins of a corral and homestead, and several creek crossings where willows, alders and oaks form pockets of lush greenery. While this circuit is near the busy paths that wind around iconic Thumb Butte, it's far enough removed to relieve much of the trail-use pressure.
This quieter pocket of shady trails can be accessed at the White Rock trailhead just over a mile past the congested Thumb Butte Recreation Area on Thumb Butte Road, 5 miles from downtown Prescott. There are no fees or facilities at this trailhead.
Directions/Info: prescott-az.gov/recreation-events/recreation-areas/trails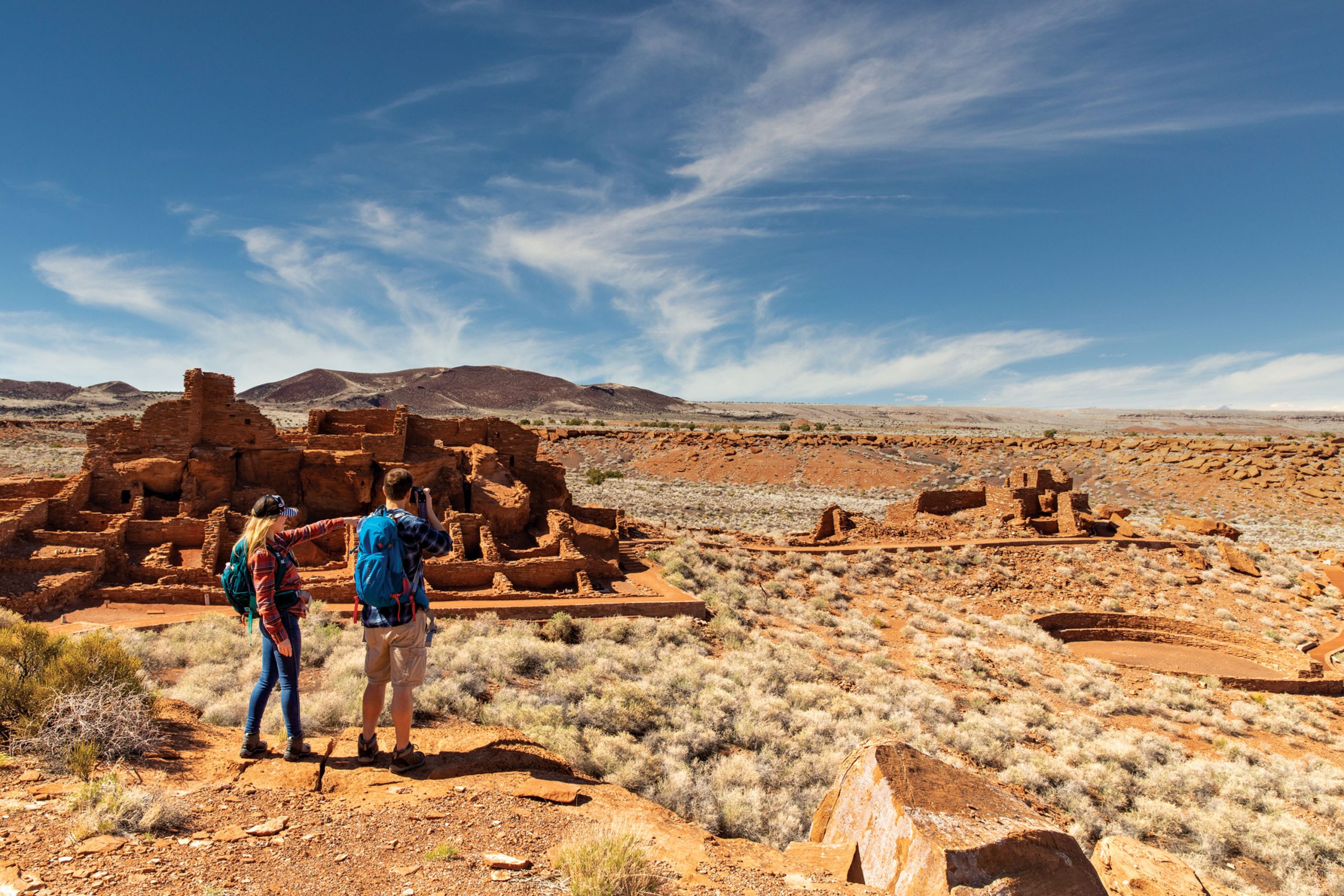 Wupatki National Monument
Drive Time from the Valley: 154 minutes
Part road trip and part hike, this four-stop tour of Wupatki National Monument explores the park's underappreciated satellite sites. Best known for the heavily visited Wupatki Pueblo ruins at the visitor center, the monument also has peripheral attractions few people ever venture to see.
To get to the park's curiously ignored, yet fascinating northern frontier, drive north from Flagstaff on U.S. 89 to milepost 444.5 and turn right at the national monument sign. The four sites are located on the Volcanoes & Ruins Loop Scenic Drive (Forest Road 545). They all sit at around 5,300 feet in elevation, are easy to navigate and feature great views of the Painted Desert and the San Francisco Volcanic Field that includes Sunset Crater, Humphreys Peak and O'Leary Peak.
A The first stop is the Lomaki and Box Canyon pueblos. A half-mile loop trail wanders among the remains of 800-year-old Native American structures that teeter above a gaping sandstone canyon.
A Just down the road, a 0.2-mile trail leads to the Nalakihu and Citadel pueblos – respectively, a hilltop fortress-like complex that sits above a massive sinkhole, and a companion field building. Both are outfitted with interpretive signs that suggest how the outpost might have been used by its creators.
A The third outlier is the Wukoki Pueblo, a structurally unique dwelling perched on a sandstone outcropping 2 miles east of the visitor center.
The tour ends at the famously crowded Wupatki Pueblo Trail. Located behind the visitor center, this easy half-mile loop trail winds around an ancient 104-room superstructure and ballcourt, both dating to the 12th century.
Directions/Info: nps.gov/wupa
Note: The visitor center is closed due to the coronavirus outbreak, but the trails are open.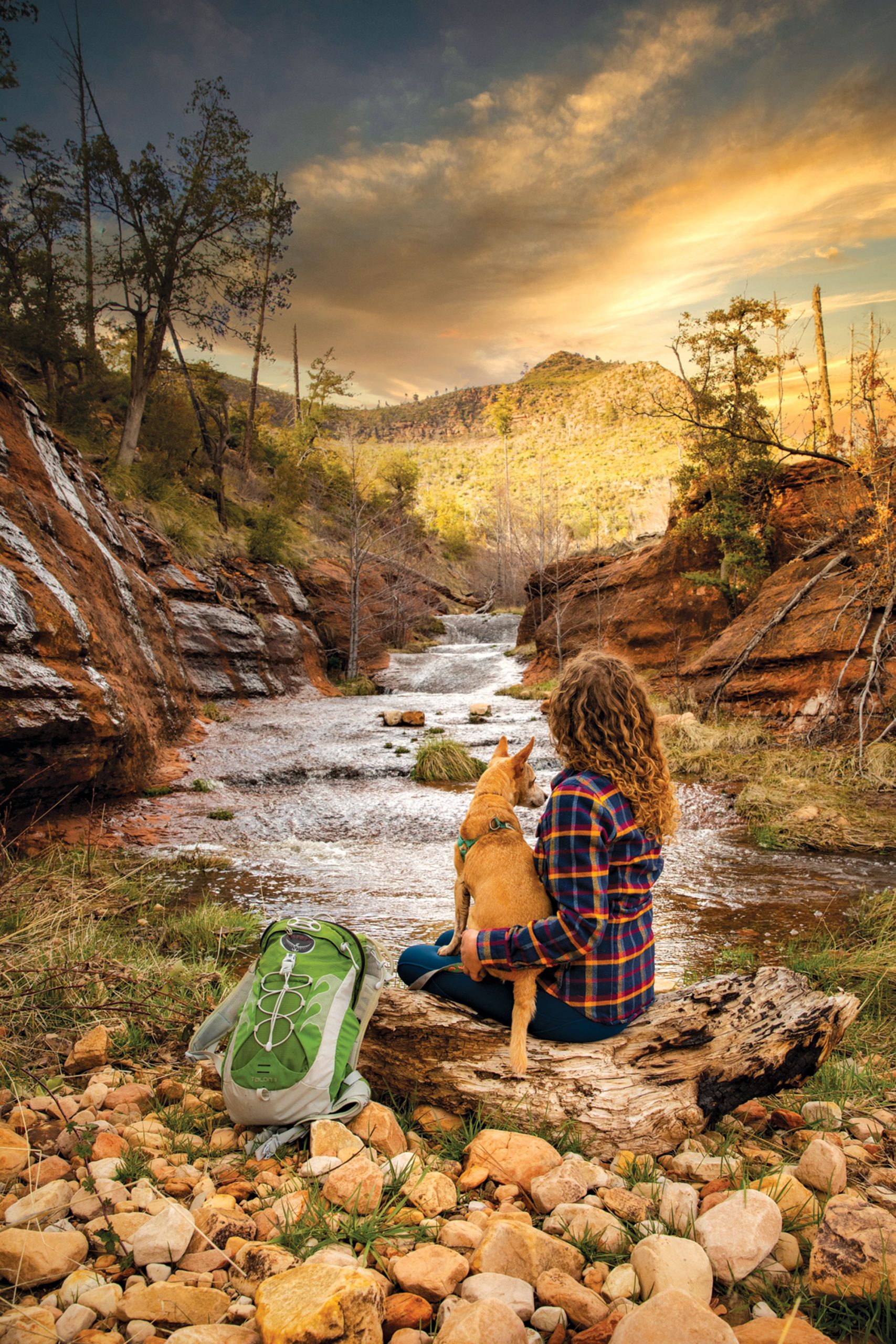 Highline National Recreation Trail
Drive Time from Phoenix: 102 minutes
Originally constructed in the 1870s, the Highline National Recreation Trail is a survivor. Long used as a travel corridor to connect homesteads and communities around the towns of Payson and Pine, the 51-mile route – which flows below the 7,000-foot cliffs of the Mogollon Rim in Tonto National Forest – withstood decades of neglect, misuse, wildfires and erosion before a major restoration project came to the rescue.
Organizations such as the U.S. Forest Service and Volunteers for Outdoor Arizona did the heavy lifting. Beginning in 2012, they re-aligned the trail to protect watersheds, stabilize the tread, improve sustainability and enhance user experience. Some of the most remarkable improvements can be seen by taking a hike from the Washington Park trailhead to Dude Creek. The relatively flat, 6-mile round-trip hike stays around 6,100 feet and begins in a shady maple grove where a bridge constructed by the Arizona Trail Association spans the East Verde River.